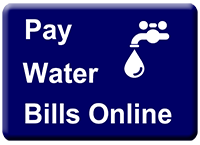 The residents of Mars Hill are proud, independent, and hard working and wish to see their community remain a good place to raise a family, work and enjoy life. Residents wish to maintain the rural character and scenic beauty of the community, while at the same time, managing growth responsibly in order to sustain and enhance economic opportunites. The challenge for the twenty-first century will be to simultaneously promote economic development, manage growth, maintain the splendid natural resources of the community and enhance the quality of life for all residents.

Nestled in the majestic Blue Ridge Mountains of Western North Carolina, Mars Hill is a wonderful place to live, work, shop, learn, and enjoy a leisurely pace and quality of life. Residents and visitors enjoy easy access to mountain sports and family activities as well as to the cosmopolitan city of Asheville, only 20 miles away via Interstate 26. The town is also near the Blue Ridge Parkway, the Appalachian Trail, and many national and state parks and recreation areas. On a clear day, Mt. Mitchell, the highest peak in the eastern United States, is visible from town, and skiing, hiking, cycling, horseback riding and whitewater rafting are among the many easily accessible outdoor activities.

Located just 11 miles from the Tennessee border, Mars Hill is known for its rich music and crafts heritage. Renowned musicologist Bascom Lamar Lunsford, founder of the Mountain Dance and Folk Festival, grew up here and brought international recognition to the region's traditional mountain music. Every autumn the Heritage Festival celebrates mountain crafts, arts, and music, and highlights the town's role as the historic center of the clogging dance tradition.

Mars Hill, then called Pleasant Hill, was chosen in 1856 as the site for a college to serve young people throughout the region. In time the institution became Mars Hill University, and in 1893 the town of Mars Hill was formally chartered by the state of North Carolina. The close relationship between the University's students, faculty, and staff and the residents of Mars Hill has continued for more than a century.

While the University campus anchors the downtown area, Mars Hill supports a diversity of businesses, professional offices, and services. The town is home to an excellent medical center, retirement center, elementary school, public library, recreation facilities, and cultural opportunities. Attractive residential neighborhoods reflect the pride of 1,800 Mars Hill citizens in their historic town.

Come see us -you're always welcome.
THE TOWN OF MARS HILL IS AN EQUAL OPPORTUNITY PROVIDER & EMPLOYER