The town gets its water from its municipal watershed approximately 10 miles from the town. Acquired in the early 1900s the town secures its supply of quality water from a 945 acre watershed near the Madison and Yancey County line. Two reservoirs provide up to twelve million gallons of water.

The timbered watershed is protected from development and is secure from public use. In 2002 the town allowed selective cutting of older growth on the watershed. Trees were removed by helicopter to prevent damage associated with standard logging methods.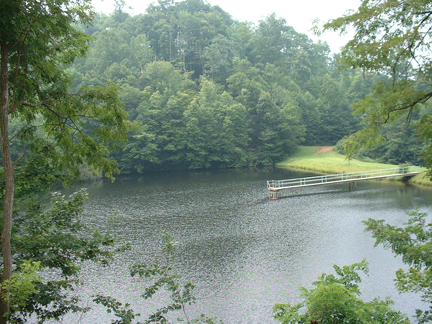 The town's modern water treatment facility is located on Watershed Road and capable of treating 800,000 gallons a day.

Because of the severe drought of 2007 which caused water use restrictions, the town embarked on a project to build a connector pipe to the water treatment facility of the town of Weaverville on the Ivy River. The project was completed successfully and is used only for emergency water needs.